Sylvia Leydecker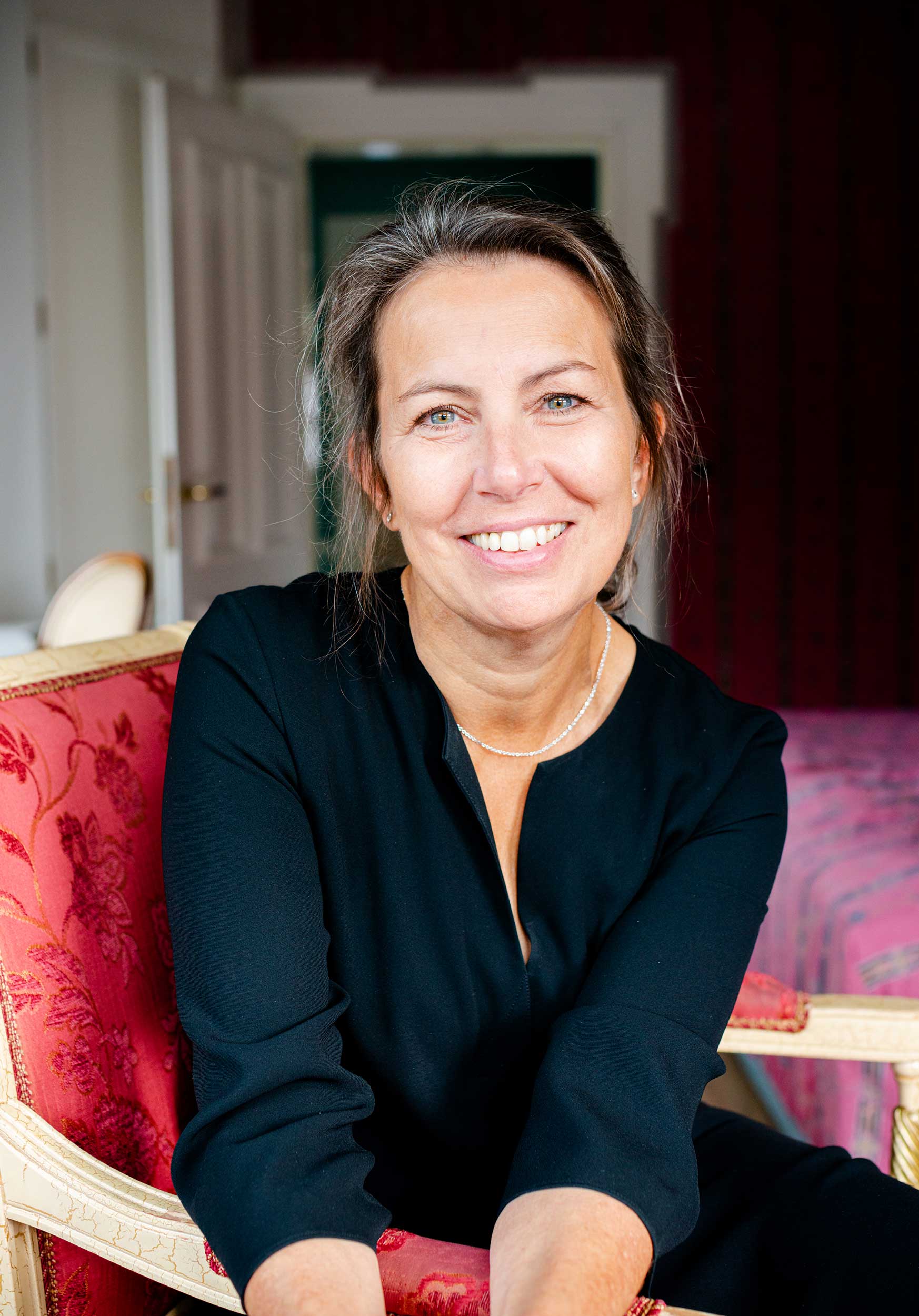 Sylvia Leydecker founded her interior architecture studio 100% interior, based in Cologne in 1997, in order to dedicate herself from the very start to companies that demand quality and atmosphere regarding their interiors. Since then, future orientation, tradition and innovation have been the interlinking components in her design thinking, which make up the final design and which are essential for her conceptional approach. In doing so, she repeatedly crosses boundaries and explores them in order to push things forward to further development process.
She's a registered Interior Architect (Architect's Chamber NRW), studied interior architecture at the University of Applied Sciences in Wiesbaden and the renowned Trisakti University in Jakarta / Indonesia and graduated as Diploma Engineer. Before studying, she gained international experience at Deutsche Lufthansa and got in touch with diverse cultures in Europe, Asia, Africa and the USA. Their sense of security, experience and brand were already shaped there, which is of great benefit for designing prosperous healthcare interiors today. Before that, she also gained valuable experience during longer stays abroad in Paris / France and Manchester / England / UK.
Know-how transfer is important to her, which is why she passes on her knowledge as an authoresse of international specialist publications, books (Birkhauser/ de Gruyter, AV Edition) and long-standing columnist for the magazine Health & Care Management as interior architect.
She had been invited as a consultant and artist in residence at the Interior Design Department of well-known RISD, Rhode-Island School of Design / USA, has given individual lectures at the Tu Delft, the HfG in Offenbach, the TU Berlin and the Rhein-Main University and worked as a guest critic at the TH Köln with students. She has been member of various juries and part of the advisory board of the healthcare magazine med Ambiente.
She volunteers at bdia and IFI and represents the interests of interior architects / designers.
In her private life, she is the mother of two adult daughters, connects her life in the City of Cologne with the rural Bad Münster am Stein.
The title "Interior Architect" was awarded by the Chamber of Architects in North Rhine-Westphalia (AKNW), Germany.
The relevant professional regulations are:
Baukammerngesetz NRW (BauKaG NRW, or Chamber of Construction Act, North Rhine Westphalia)
Durchführungsverordnung zum Baukammerngesetz (DVO BauKaG NRW, or Implementation Regulation of the Chamber of Construction Act)
Main articles of association of the Chamber of Architects NRW
Memberships
Past Vice President bdia (Bund Deutscher Innenarchitekten, German Association of Interior Architects)
Past Boardmember IFI (International Federation of Interior Architects/Designers)
AKG (Association of Healthcare Architects of the Society of German Architects)
Specialist member of the board of medAmbiente
DDC (Deutscher Designer Club or German Designer Club)
Planned in Germany
cc-NanoBioNet
DV-Nano (Deutscher Verband Nanotechnologie, German Nanotechnology Association)
Förderverein Bundesstiftung Baukultur (Friends of the German Foundation for Building Culture)