 This Cabinet of Curiosity is meant as a critic, to think about consumerism. It gives an insight of my "hidden gems", blisterpacks from around the world, to all of you. As a romantic idea in the 19th century a cabinet of curiosity or Wunderkammer used to be a collection of bizarre objects, usually brought from travelling abroad. Similar to this, my collection of blisterpacks, show as manifesto of consumerism and an expressive juxtapostion to design and nature's lifecycle. As an underlying idea in this demolished consumer world of strange wonders, it's not meant to take part in a lifecycle, but to entertain as trash. Even this has to end, so we recycle it by showing it againandagainandagain…., which is in reverse a kind of melancholic sustainabilty. Isn't it bizarre, is it any wonder, what kind of strange blisterpacks are thought about, designed, mass-produced, sold - you won't believe it if you don't see it. So here's your exclusive insight in our Cabinet of Curiosity's, which is actually our german Cologne-based studio's entrance-wall, fully pinned with objects of desire. So enjoy and have fun exploring, get inspired and choose your own personal favourite… Nevertheless it's a swansong on consumerism as we knew it much too long.
"jumping someone else's train"
This is an all time-hygiene-favourite. Clean your royal ears with faux-hermelin attached to golden lining. At least no animal has been killed for it. Blingbling. This is from Tokyo, grabbed it in a household department store.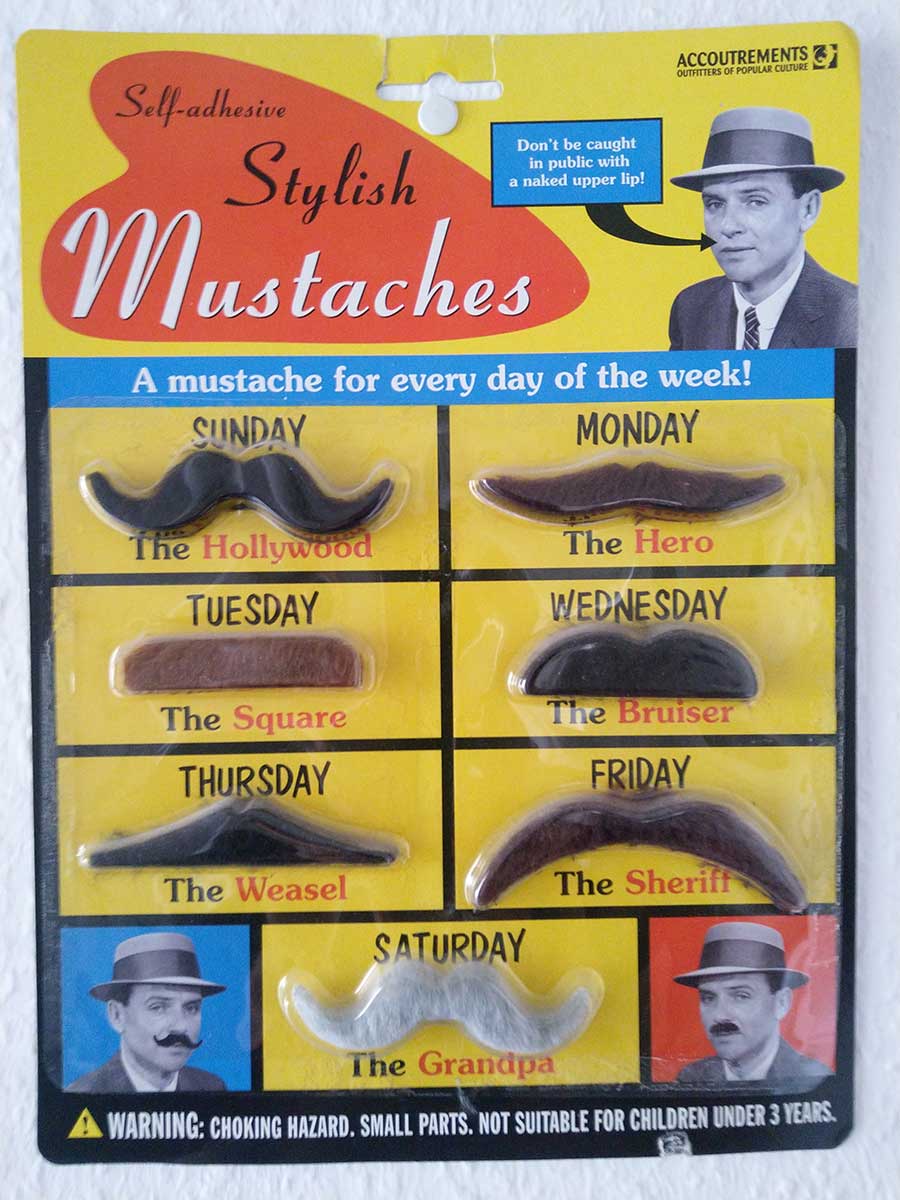 (S)Have one, no matter male/female/diverse. Picked up at airport copenhagen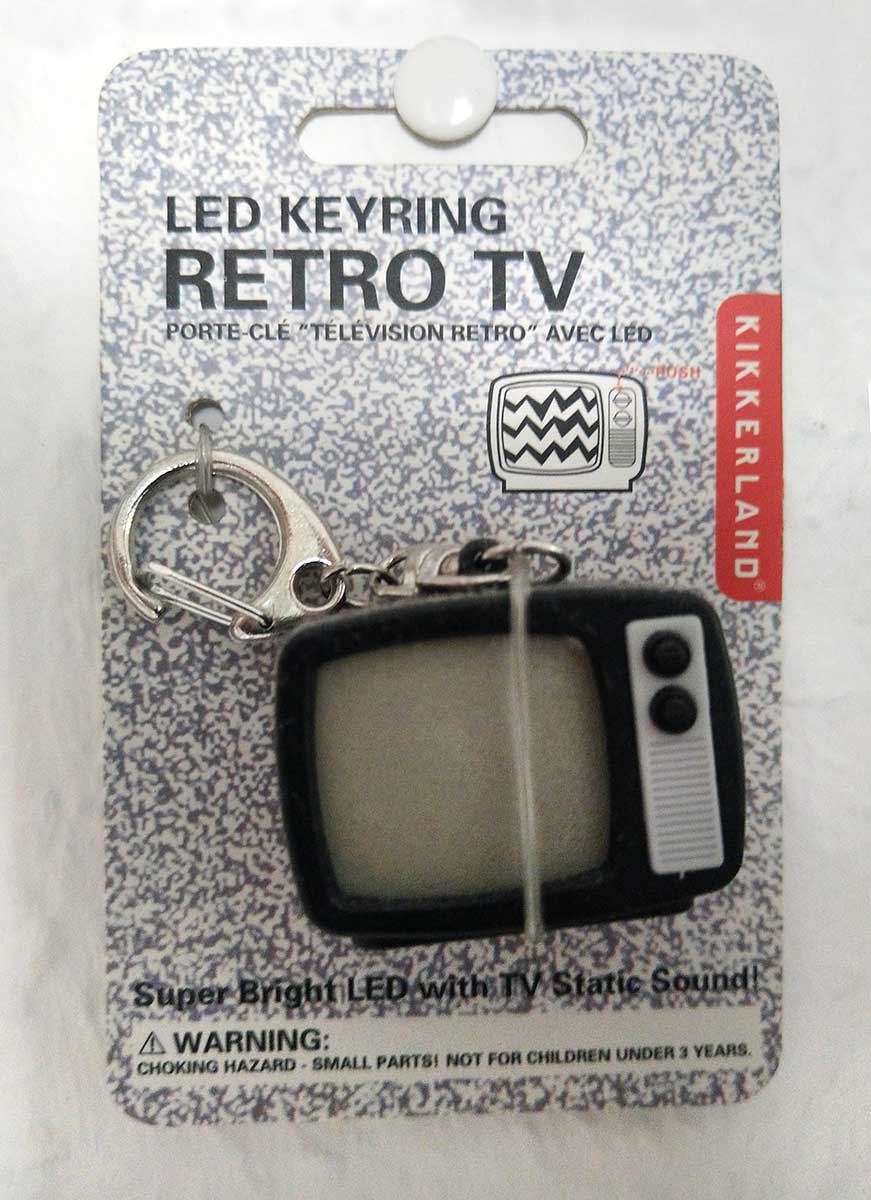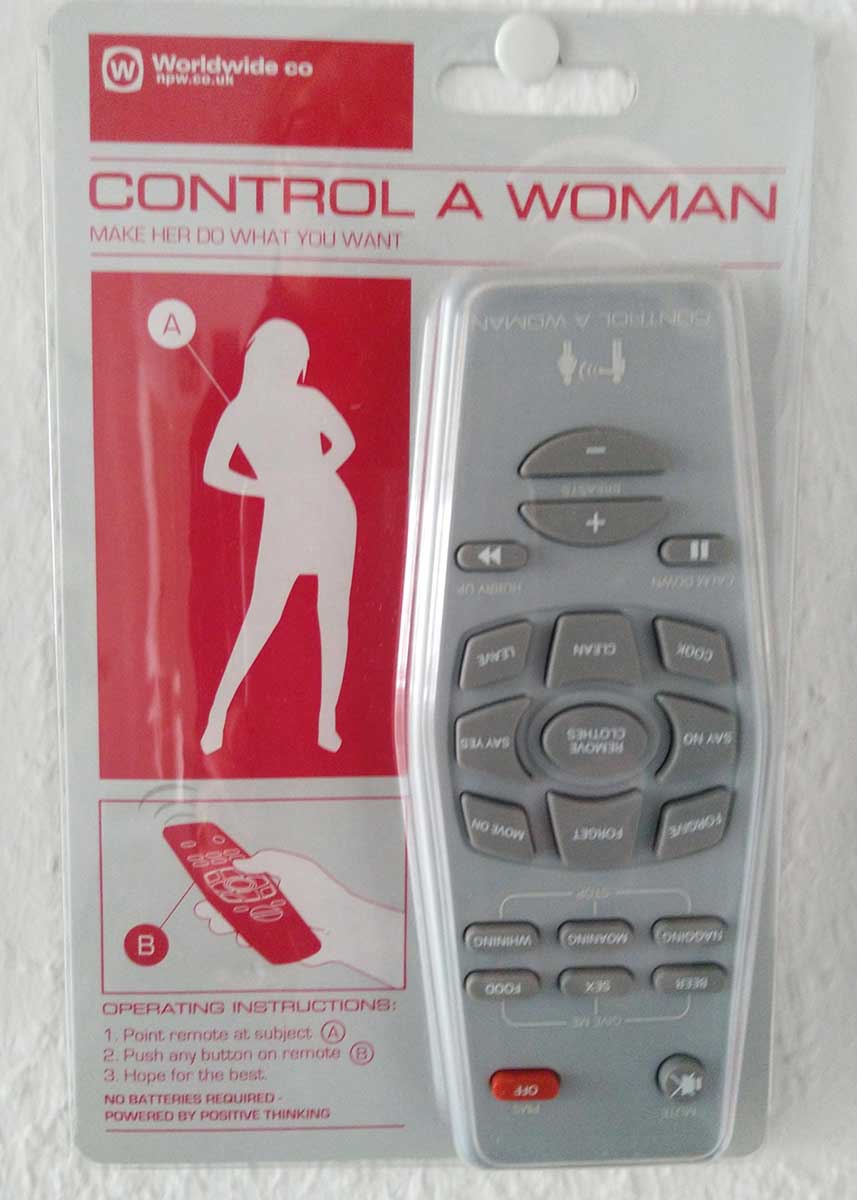 Luckily part of a sought-after collection, control a man, a child, …usually it's you controlling the remote control, but too often it's the other way around. A piece of plastic has no gender.

Can't stop knitting? Therefore undisputed a formidable expression of technical expertise.
I remember finding it at an American Woolworth- might have been Detroit.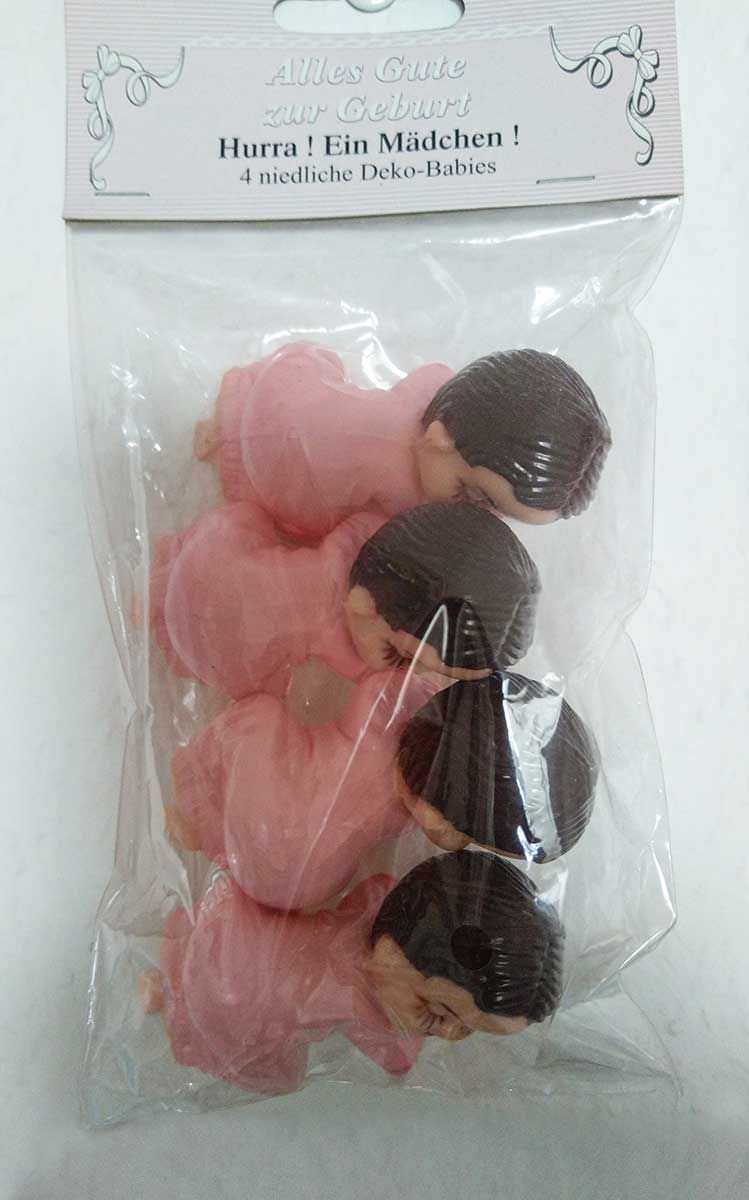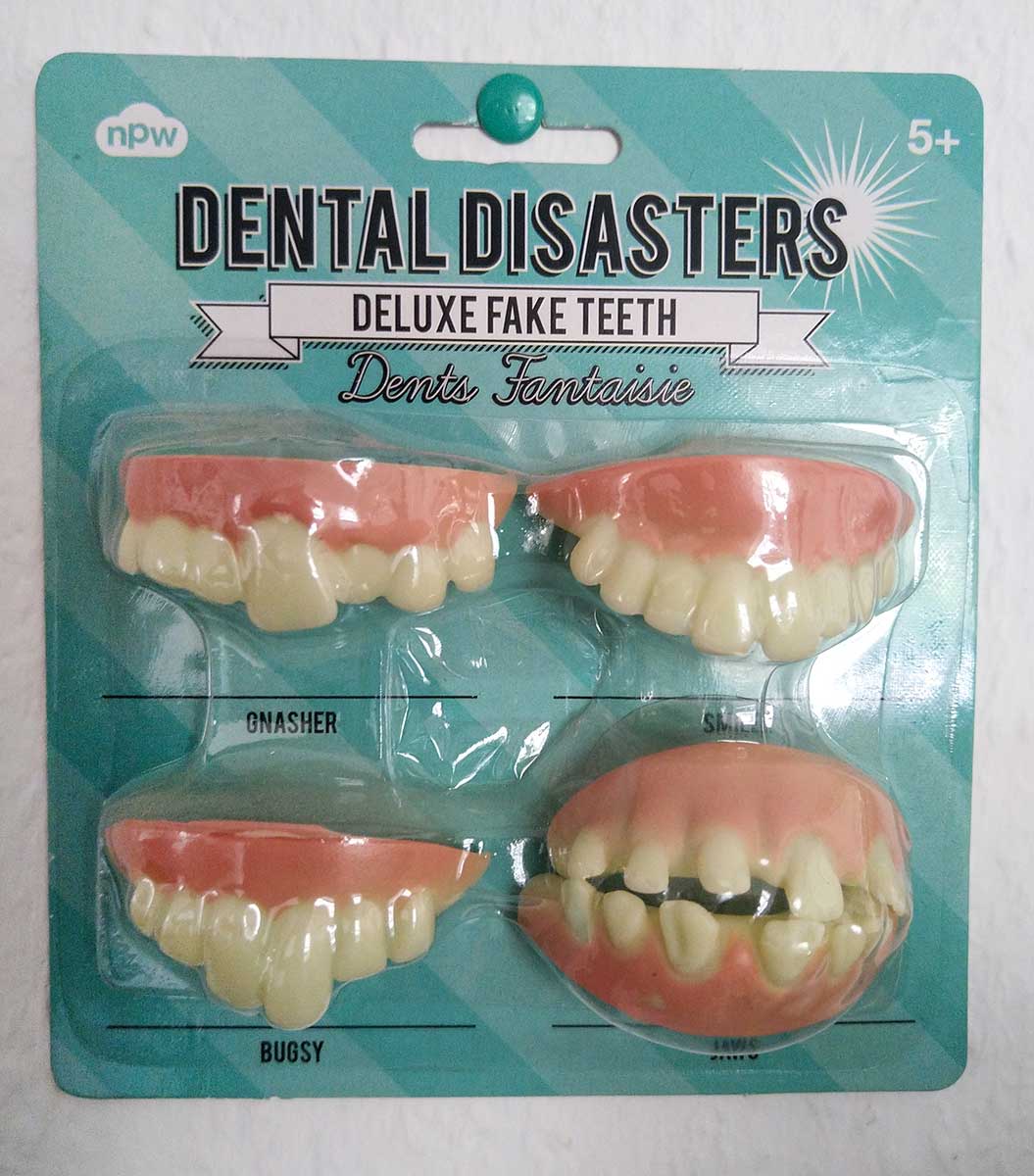 Natural disasters come as no surprise.
Found this treasure around the corner.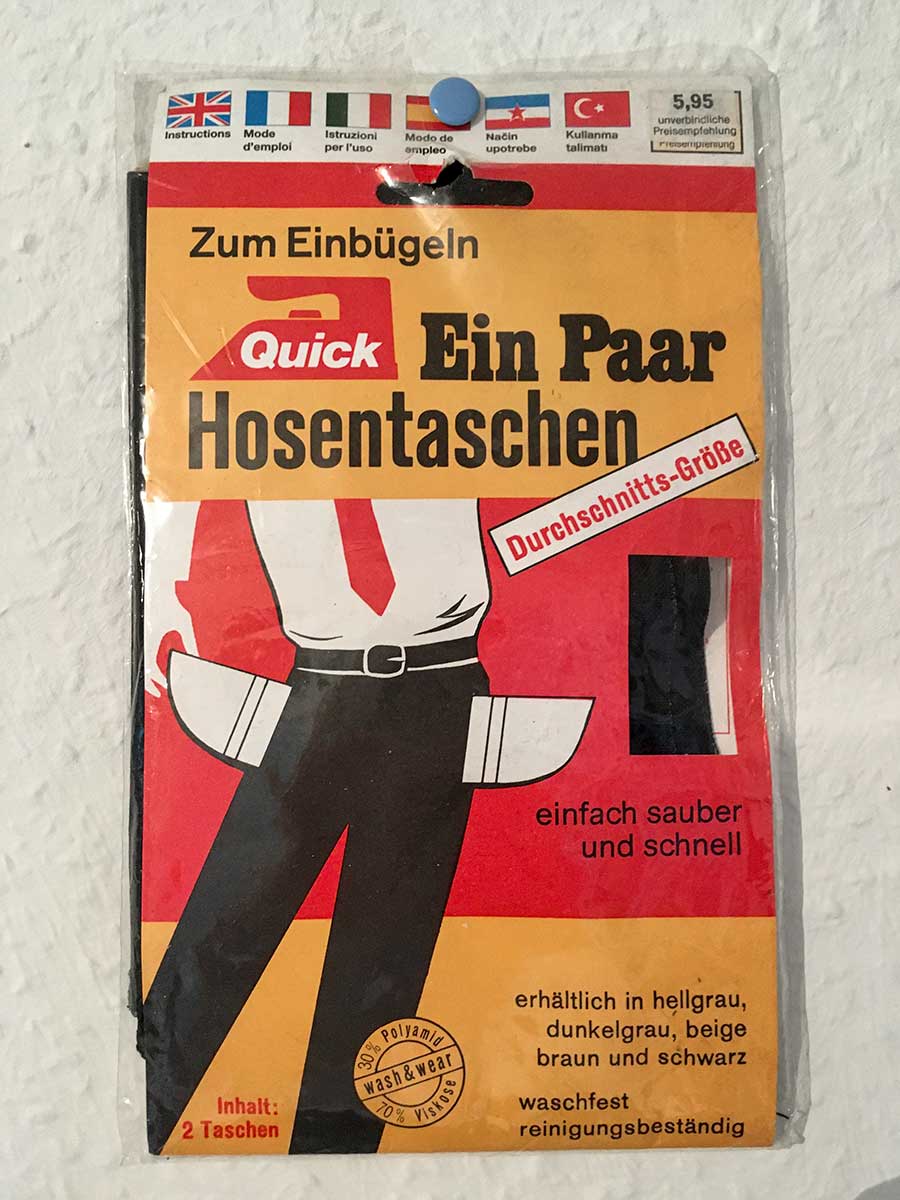 Pick-Pockets, be aware! Trouserpockets are essential for the elegant gentleman. Picked up at a real Tante Emma Laden-corner shop, german countryside near Gummersbach.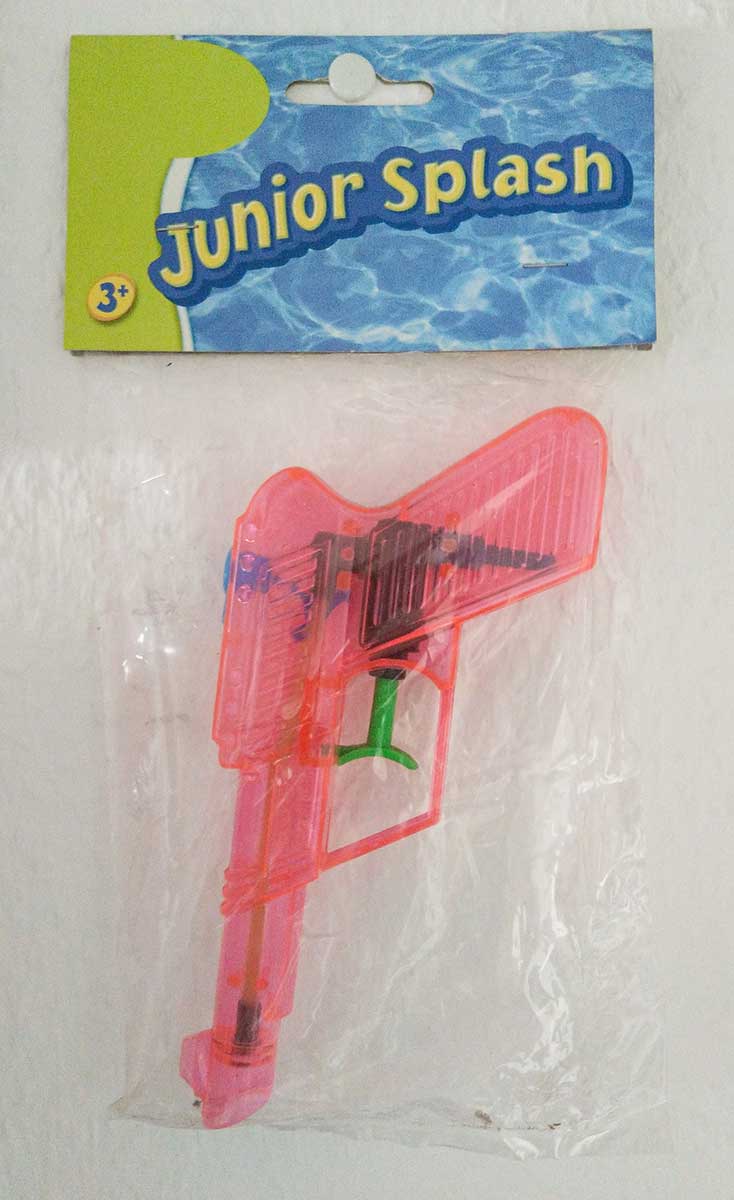 His beloved father drove a black cab when he was shot to death ….
Synchronized swimming in the pool can be dangerous and shatter your front teeth.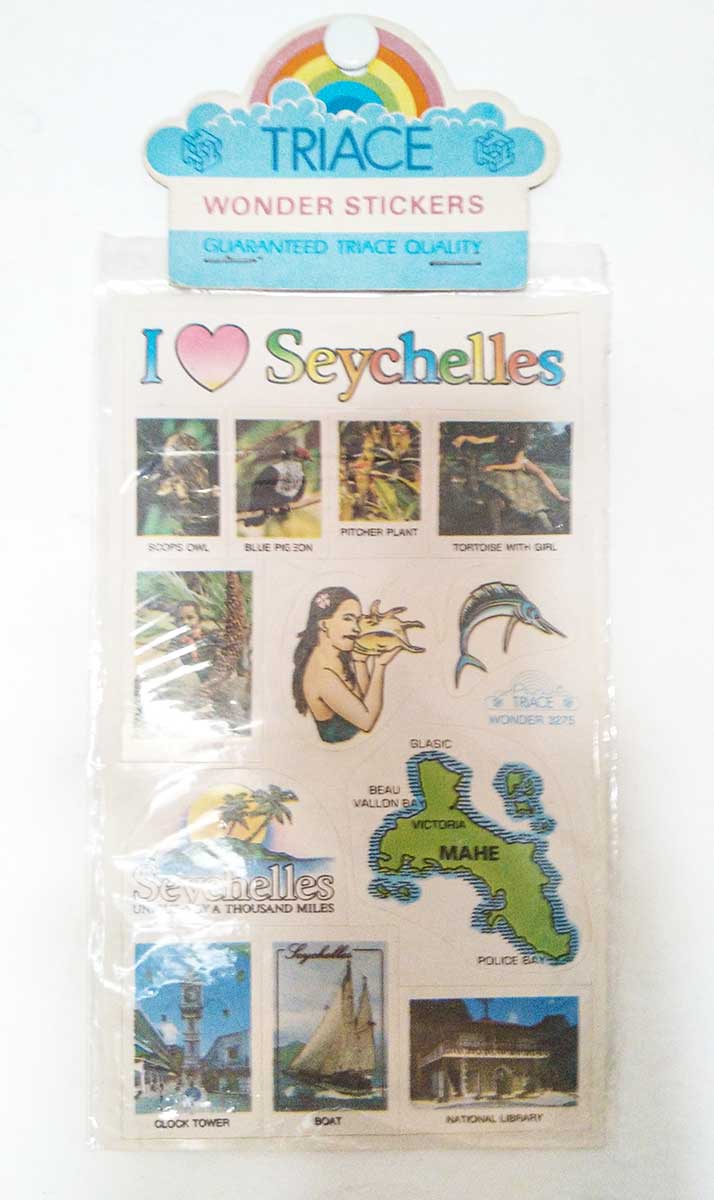 I love stickers..that' s why I kept these original vintage ones, but much more important, it reminds you on southern luke-warm water, turquoise and shallow … just dip into it and relax.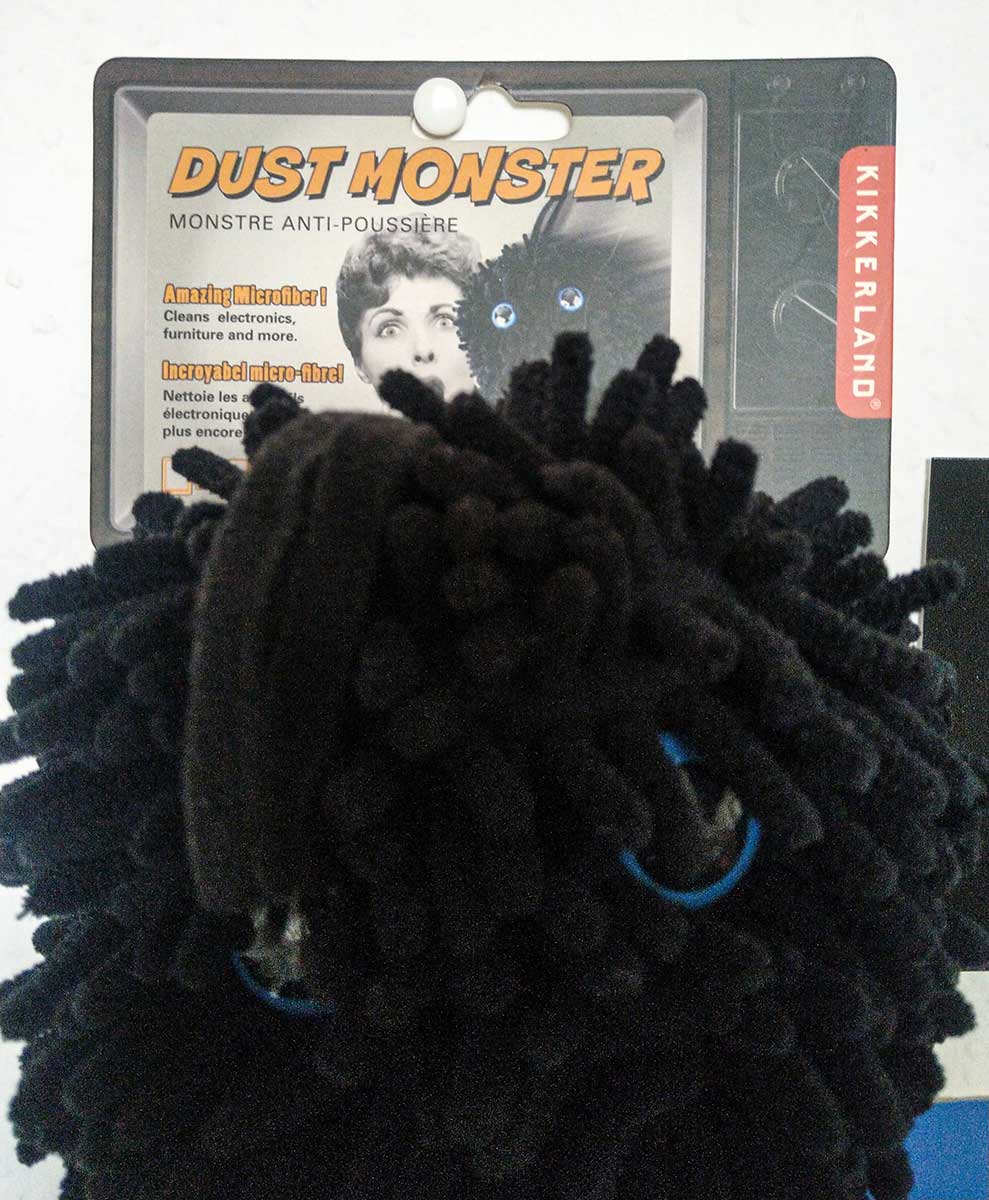 Computer tabs are a hygienic-nightmare and this dust-monster seems out of control.
Found on the high street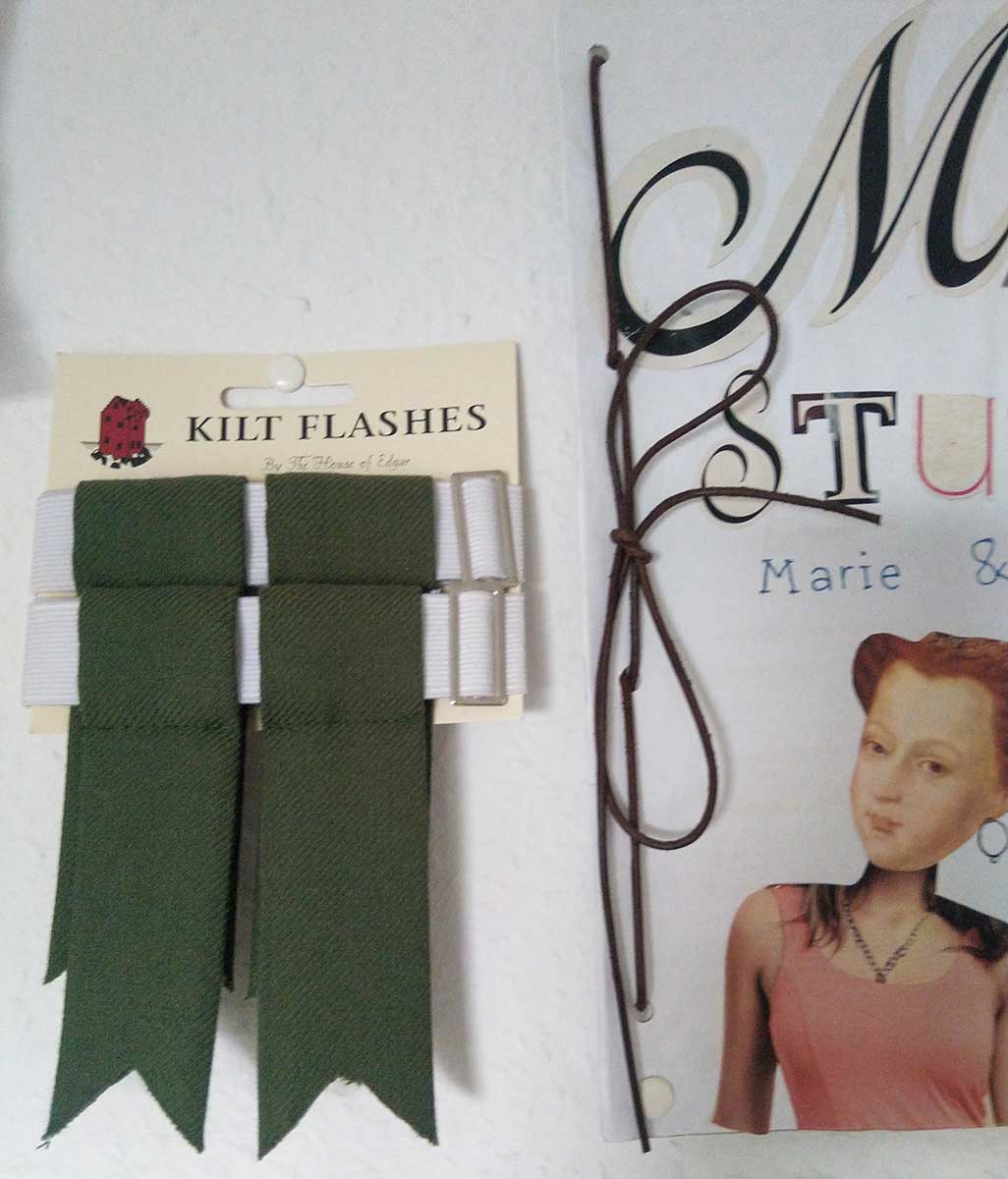 Accessories can become patriotic statements, as this fashionable detail for knee-highs, Kniestrumpf, shows. Mary would have adored it.
Found in an old-fashioned shop in Edinburgh/Scotland.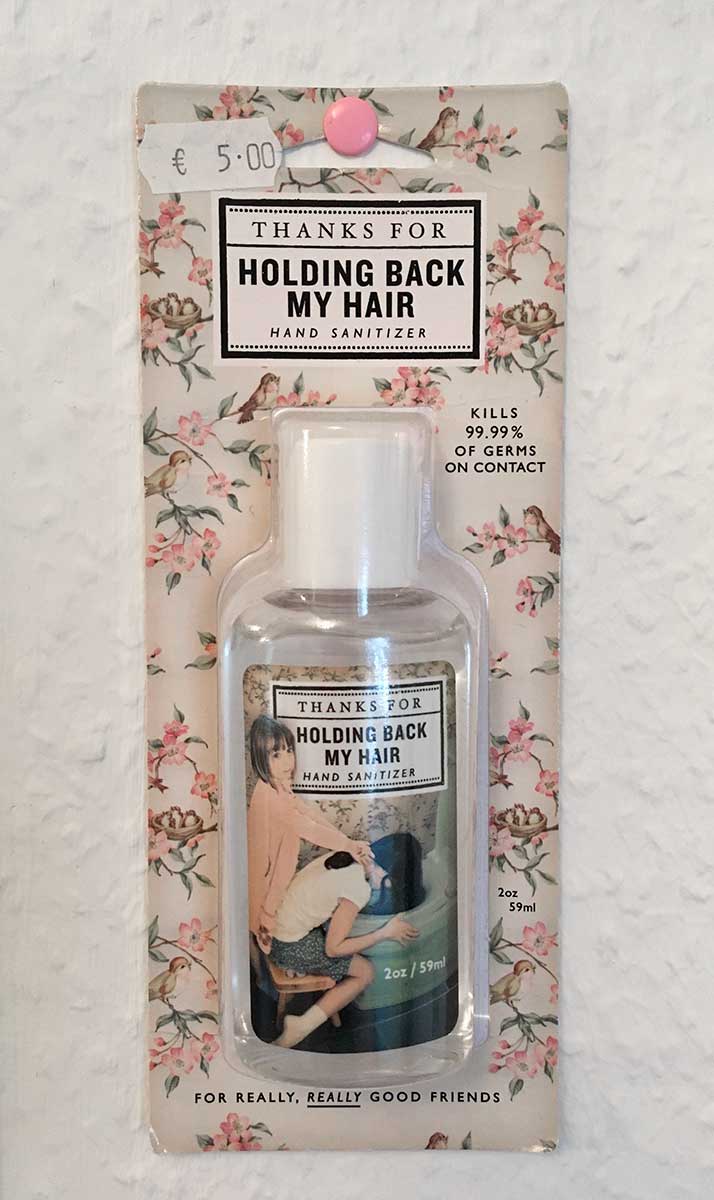 Holding back the yeaaars…oooops, …hair. It must be love, especially if it's simply red.
Found in …  don't know where anymore.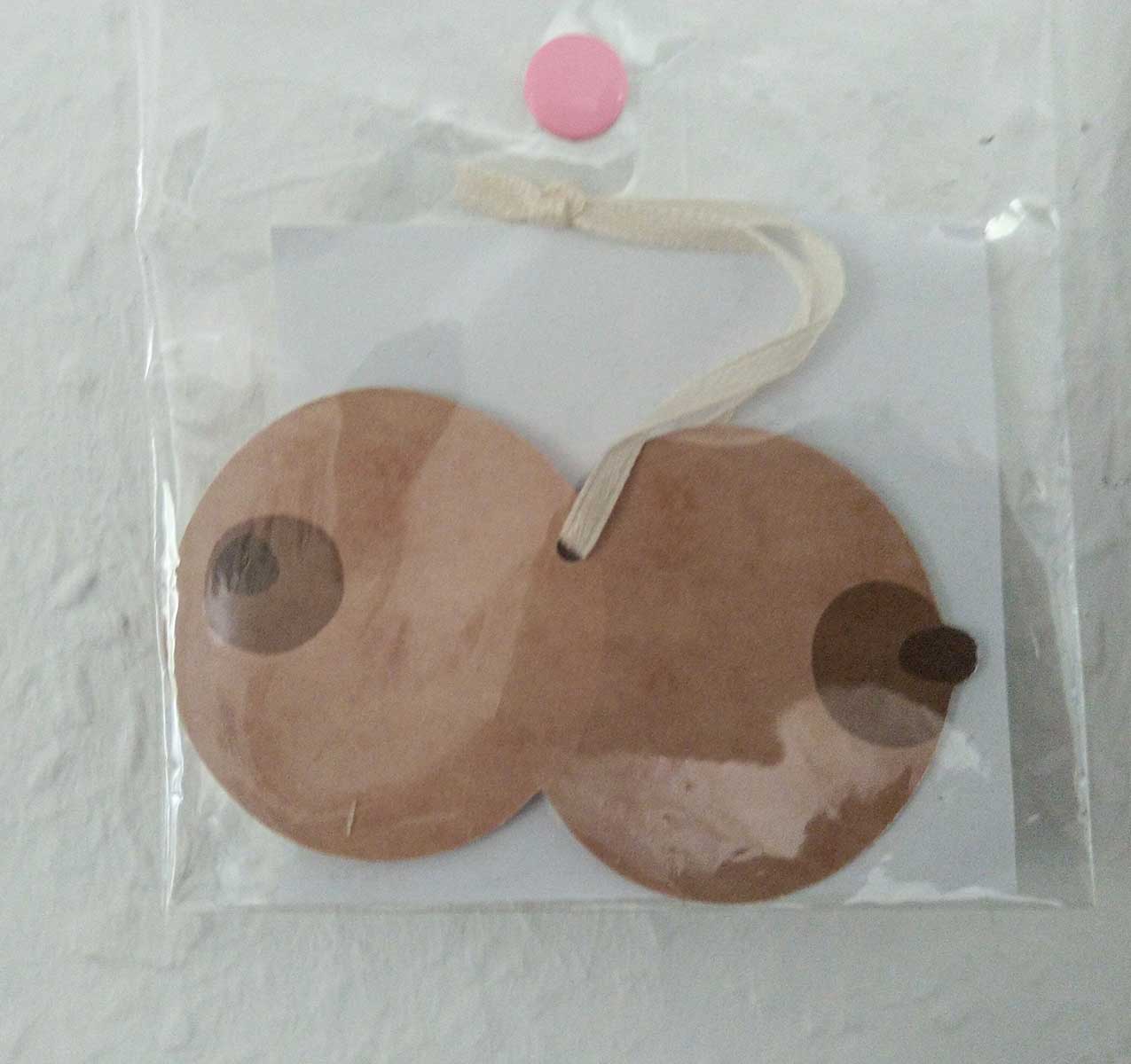 Boobs are seriously far more than just physical decoration. Part of a diverse collection in all colours, forms and sizes this charming christmas-tree-set, has been bought around Christmas, but don't know where anymore.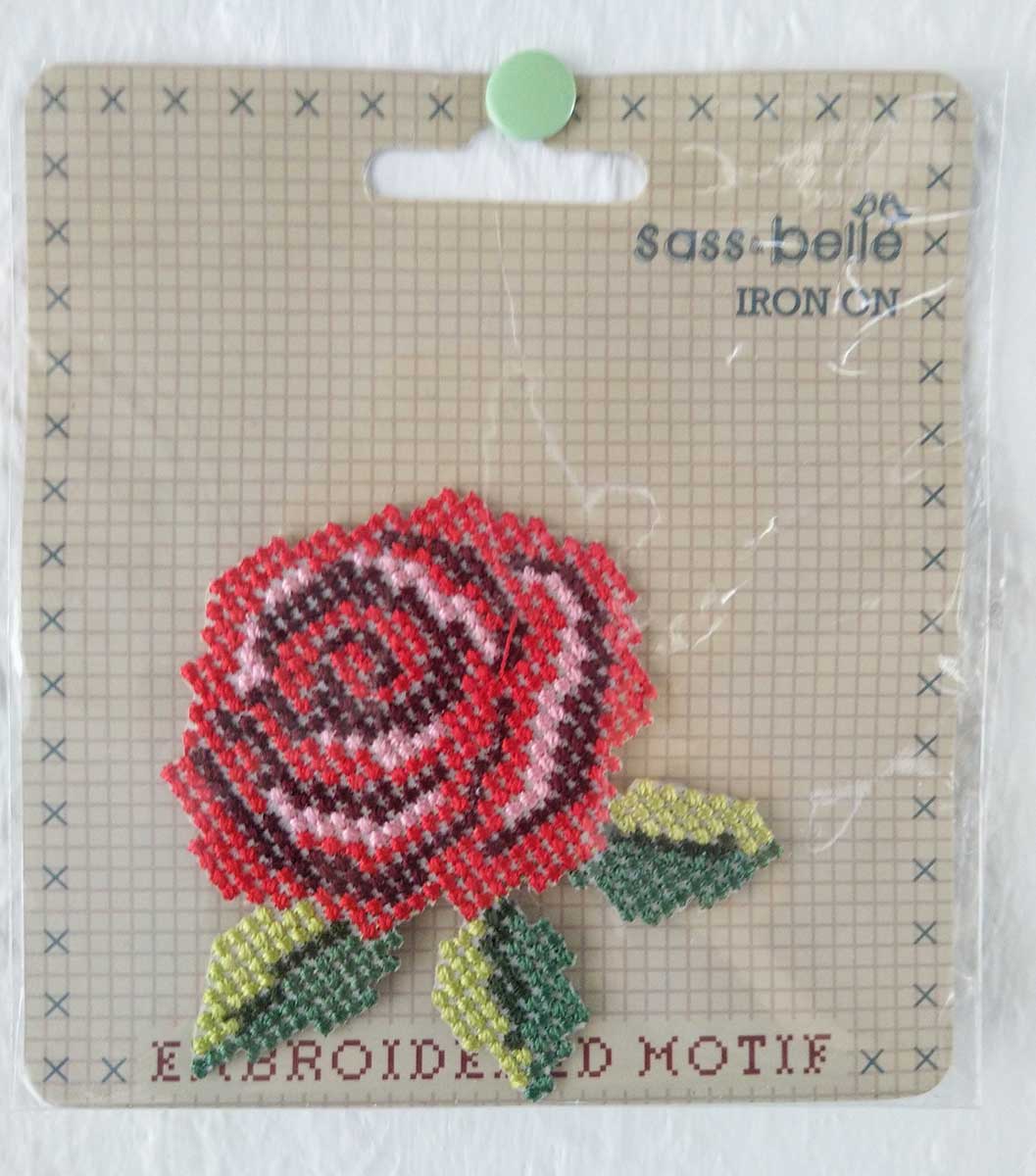 Haute Couture of the past season. Everything is possible.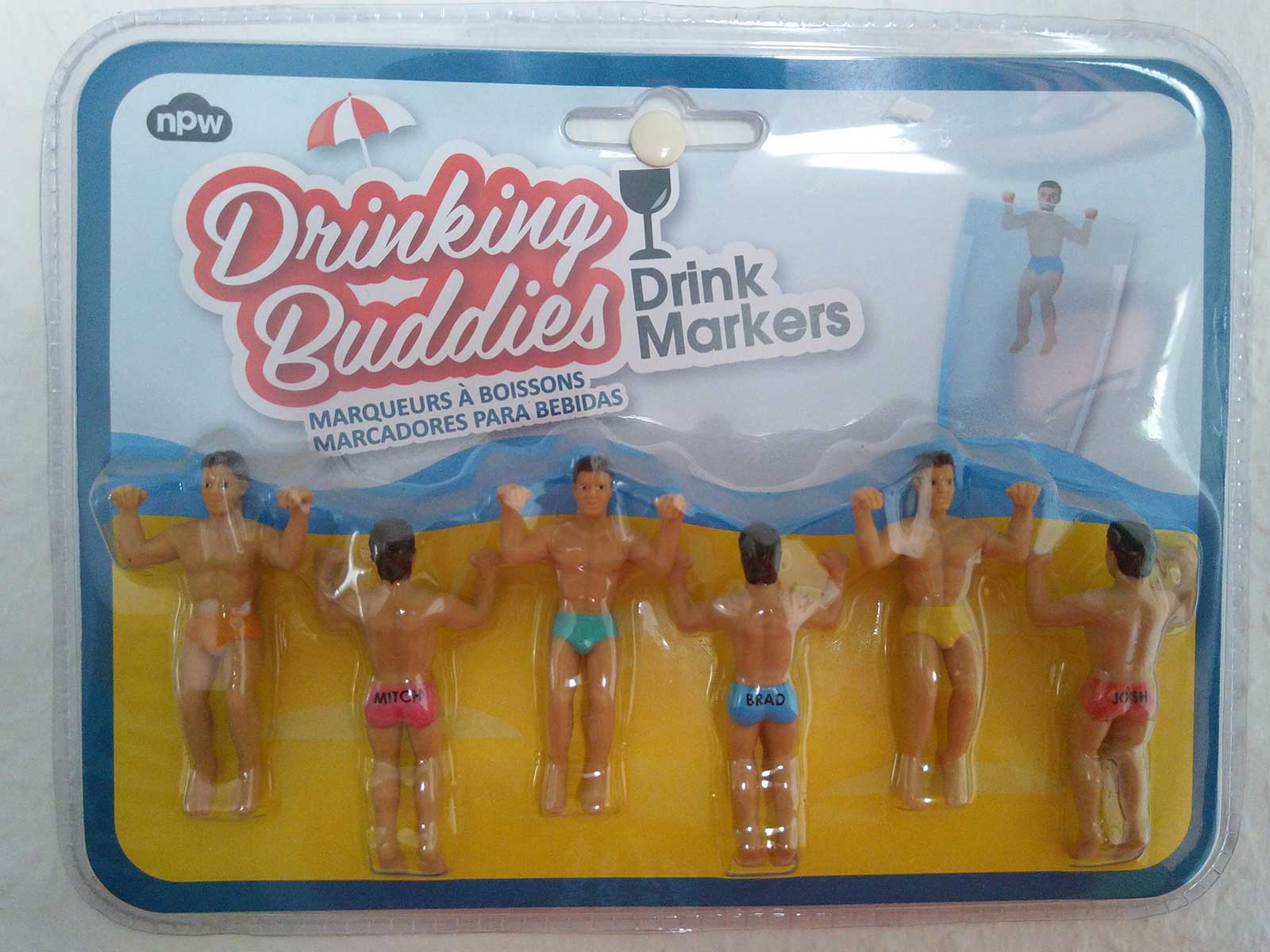 You never ever have dreamed about being this attractive. Cheers.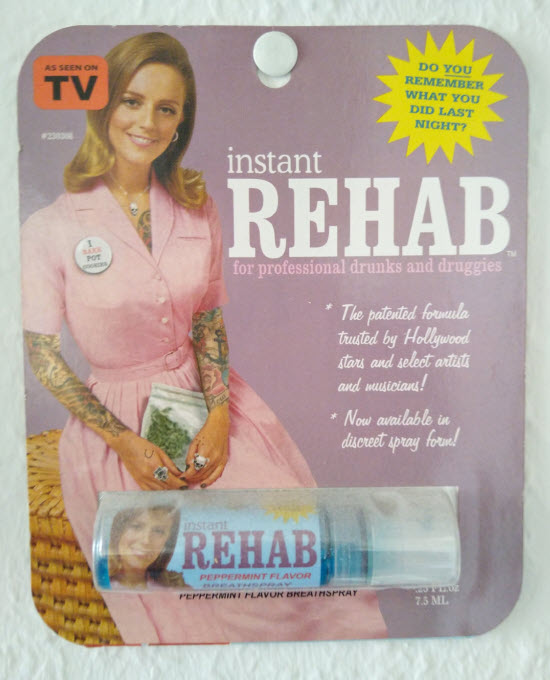 No more words. Nooo, no, noo – Amy would sing …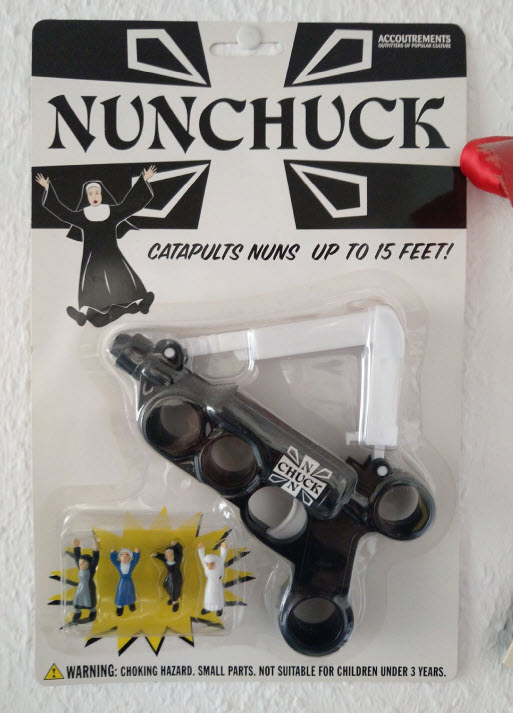 Nuns catapulted high up in the sky, if you shoot them according the enclosed instruction, they surely will fly … it's heaven out there. From a shop, down-to-earth nearby our famous cathedral. Hallelujah!